RIVERVALE MALAYSIA: A CASE STUDY Launched in 2012, Rivervale Malaysia is an online grocery retailer that provides a selection of more than 3,000 groceries and home essentials to Malaysian households. Marry Kho, founder and Chief Executive Officer has aspirations for Rivervale to be like e-commerce giants, Amazon, eBay and Taobao one day. The company sees itself as a logistics and technology company and its mission is to be the "eBay for consumer-packaged goods manufacturers". What started out as a business targeting at the expatriate crowd has changed over time. By 2015, three-quarters of its customers were locals, working professionals, mainly women between 25 and 44 years old, and were likely to be millennials and Gen-X Malaysians who shopped both online and offline. Fast forward to 2016, Rivervale has more than 20,000 items on its online shopping site. It has launched the Rivervale Relay service that provides personal shopping services for consumers who want hot meals, household items or electronic goods delivered to their homes within one hour of ordering, Although Rivervale appears to have enjoyed rapid growth in a short span of time, it is still a young start-up company facing direct competition from bigger supermarkets and other online competitors. Despite its aggressive marketing efforts and investment in technology. Marry Kho notes that many Malaysians still prefers grocery shopping at supermarkets and wet markets over shopping online Rivervale needs to understand why these shoppers are not shopping with Rivervale and have to find ways to persuade the shoppers to shop with Rivervale. What else can Rivervale do to seek new opportunities for business growth and expansion in order to stay competitive? About Rivervale Malaysia Founded in 2012, the business idea arose when the co-founders, Marry Kho and Robert Tech found the online grocery shopping services in Malaysian appalling. It fared poorly in online ordering. fulfilment processes and customer service. Marry and Robert found that the local supermarkets lacked the technical know-how in operating online retailing and preferred to focus on brick-and-mortar sales. The local supermarkets idea of online shopping was providing a platform for shoppers to select their items but the variety offered online was limited. As the online ordering system was not integrated with the warehouse inventory, very often shoppers found themselves missing items in their delivered carts because "they were out of stock". Frustrated shoppers still had to visit the physical store for grocery shopping Marry and Robert were confident that they could do a better job than what was available in the market. To bring their business idea to fruition, the duo worked hard at signing suppliers and hiring the right talents before their website went "live" in 2012 with Marry as CEO and Robert as the Chief Operating Officer. In May 2013, they roped in a third co-founder, Kamaruddin Salleh as the Chief Technology Officer. Like most entrepreneurs, Rivervale's founders built their business from the ground up, starting with what they believe could make a difference in the lives of Malaysians Rivervale's vision and mission Rivervale's vision is to have the largest variety of household essentials and personal care items to be made readily available to Malaysians. Its mission is to help its customers save time and money for the important things in life. From a humble online retailer, Rivervale aims to increase its inventory one item at a time, and to deliver freshness and convenience to Malaysians one household at a time. 1 To ensure that its employees share the founders' vision and mission for Rivervale, Marry and Robert emphasise the company's value proposition to be delivering happiness and convenience, accurate and on-time arrivals, and knowing that great service starts with a great team For busy working professionals who shop online, they welcome the convenience that Rivervale has brought since the company is able to deliver fresh foods and bulky items at no extra cost if one meets the minimum order for complementary delivery. By shopping for groceries online, it helps to free their weekends to spend time with family or other recreational activities. Hiring the right management team From the start, Marry and Robert has hired a management team that is equipped with the skill set necessary to manage an e-commerce business. Both want to assemble a team who is passionate about saving people time and money, and creating a corporate culture that emphasises customer service. Their marketing team must be savvy in digital marketing and understand customer acquisition and lifetime values. They want talents who prefer being part of a disruptive start-up that is innovating rapidly and is proving its ability to become a formidable player in one of the largest retail categories in the world. Rivervale's management team would be willing to take risks and be innovative in enhancing its product offerings User-friendly ordering process Being a customer-centric organization, Rivervale wants to make sure that its customers have a pleasant website and user experience, and are served with a dedicated inventory for their online shopping. As such, Rivervale uses real-time analytics to help track the availability of items on its shelves When a customer searches for an item on the Rivervale website, the results that show up can be prioritized according to factors such as purchasing history, items already in the cart, and what other customers have bought based on their searches. Recommendations are also made based on a customer's order history, and based on the items that are in his cart. This way, customers are less likely to feel frustrated since the recommended items are relevant to the customers' shopping preference and past purchases. Investing in technology Rivervale has built its e-commerce website to make the running of the business efficient and productive. For example, it has developed a series of warehouse automation tools that enable picking of stock a lot simpler and streamlined, thereby reducing errors and manpower needed at the warehouse. There is also a lot of technology involved in the delivery of items. Drivers are equipped with a route optimization software that charters the most efficient routes, and a route-management system that allows drivers to contact customers, receive signatures on successful delivery of items, and notifications on change in delivery time slots. Rivervale's positioning is that of a technology company involved in retailing, as opposed to a retailer that uses technology to help with its service processes. With this mindset that technology is Rivervale's core business, it has become the company's biggest competitive advantage in its logistics and "ast- mile delivery infrastructure. Rivervale's strategy could not have come at a more opportune time. Malaysia's economic growth and development has accelerated the urbanization and modernization of grocery shopping. It has changed retail formats and how consumers shop from traditional wet markets to modern grocery retailing 2 From Wet Markets to Modern Grocery Retailing Grocery retailing has evolved over the years from the way our grandmothers did their marketing at the wet markets in the past to how the current generation of consumers shop in the supermarkets and hypermarkets today. In fact, modern grocery retailing has gone one step further. Customers can now perform grocery shopping in the comfort of one's home at the click of the button. Wet markets in the early days Many silver generation and baby boomer consumers in Malaysia grew up doing their grocery shopping at the wet markets. To them, wet markets were the go-to place for the freshest produce at bargain prices. Wet markets are so-called because the hawkers clean the floors with water after washing vegetables or cleaning fish, and thus the floors are often wet. There are two sections at a wet market: the wet section where meat, poultry and fishes are sold and the dry section where the dried foodstuffs, like herbs, spices, grains, beans, singer, garlic and eggs are retailed. Going to the wet markets is a sensory experience. One sees the hustle and bustle of the trade, the sounds of the seller hawking his wares, the shopping housewives who pokes and pries to test for freshness of the produce, the smell of livestock that permeates the air and the taste of a hearty breakfast with friends. Many wet markets are conveniently located within the neighbourhoods of housing estates. To many housewives or grandmothers who belong to the silver generation, they like shopping at the wet markets as they enjoy haggling with the hawkers for the best bargains. They know that the best time to do one's marketing is in the early morning before 7.30am where the fresh produce is at its freshest. And if they are regular customers at their favourite hawker stalls, these customers know that the butcher or fishmonger will reserve the best cuts of meat or help select the freshest fish or prawns for them. Still, despite the familiarity of one's favourite butcher or vegetable seller, the popularity of wet markets is waning. As the country progresses and becomes more affluent, Malaysians prefer shopping in the air-conditioned comfort of the supermarkets and hypermarkets. One can also find more international brands and fancy ingredients that cannot be found at the wet markets. Enter the supermarkets and hypermarkets The higher level of education and increasing affluence are key factors to changing lifestyles and consumer demands in Malaysia. Malaysians are less keen to shop at the wet markets where they perceive as smelly, dirty and unhygienic. They also find that wet markets neither sell selected cuts of meat or seafood nor do they carry imported packaged products. Malaysian's greater exposure to international products, particularly food, also means that consumers shopping habits have evolved from basic necessities to branded and imported food items. The rising middle class means a more educated consumer market and increasing working professionals who prefer grocery shopping in a one-stop clean and organized environment, such as the supermarkets and hypermarkets. Products sold at the supermarkets and hypermarkets are expensive as they are mostly imported. Yet, many Malaysians do not mind as they feel they are buying premium products and are shopping in a clean environment, in air-conditioned comfort. Shoppers can also buy unique items and fresh ingredients that they cannot find at the wet markets. Supermarkets took the lead for modern grocery retailing with chained operators gaining share in the supermarket grocery segment at the expense of small independent players, like the mom-and-pop 3 shops at public housing estates. Major players have been positioned to target at different consumer groups in order to grow both the industry and market share. Key players a) ABC Mart ABC MArt led the grocery retailers with a value share of 33 per cent. It is the largest supermarket retailer in Malaysia serving about 1,000,000 shoppers daily with its network of 420 outlets, comprising ABC Supermarkets, ABC Finest and ABC Xtra. Its convenience stores, ABC Xpress and Chills, have a network of 300 convenience stores located nationwide, serving 400,000 customers daily. With its expanding network and foray into online grocery retailing, ABC Mart now owns a Fresh Food Distribution Centre and a centralised warehousing and distribution company. b) Grand Supermarket Grand Supermarket was founded in 1985 and is the third largest supermarket in Malaysia. By 2015, the company has 120 stores located nationwide. Competing with ABC MArt for a slice of the grocery market has been challenging for Grand Supermarket. The company works hard to keep its prices affordable for its customers who are primarily households in housing estates, whilst providing efficient service and ensuring quality in its product offerings at the same time. The "Grand Show", a television variety show televised on TV8 during primetime weekends, captured the interest of Mandarin speaking audience. Grand Supermarket organised promotions, such as the Taiwan Food Fair in 2014 that sold exclusive varieties of products to keep customers interested. To value-add to the grocery shopping experience at physical stores, Rivervale's main competitors: ABC Mart and Grand Supermarkets have tried to emulate what wet market hawkers are doing. For example, these supermarkets will arrange for staff to help with certain cuts of meats or fillet the fish in certain ways. Staff are trained to be proactive and service-oriented, such as giving suggestions to customers on how to cook certain dishes. Marry is well aware that her company has to contend with selected ABC Mart outlets that are operating 24 hours and Grand Supermarket's low pricing strategy that appeal to the public and budget shoppers. He has to strategize how Rivervale can overcome these challenges in the business. In the 2000s, the rise of the digital age saw the explosion of many e-commerce sites. To jump on the bandwagon, ABC Mart and Grand Supermarket also launched their online shopping sites. However, the core business for these retailers remained focused on their brick-and-mortar stores at that time. Their objective has been on how to generate more revenue per square foot and there are minimal Incentives to invest in online services because these supermarkets did not want their online services to cannibalize their physical store businesses. In the meantime, Malaysians' penchant for shopping transcends from shopping at the physical stores to online shopping, Malaysia's online commerce grew 30 per cent, from RM3.3 billion in 2010 to RM 4.2 billion in 2012. By 2016, it was estimated that online shopping figures would increase to RM 13.2 billion. As online shopping figures in Malaysia continues at stratospheric levels, the booming e. commerce business in Malaysia has not gone unnoticed by Marry and her team, Seeing that ABC Mart and Grand Supermarket were less aggressive in promoting the online grocery shopping business, Marry saw the opportunity to build Rivervale by targeting at shoppers who seek convenience and new shopping experiences, and who are also open to online grocery shopping. Surge in Online Grocery Shopping The online shopping intentions for food and beverage categories increased 44 percent between 2010 and 2012. Globally, 45 percent used social media to help make purchase decisions and 37 percent purchased from online-only stores most frequently Online shopper behaviour When finding a resource for information about grocery related activities, nearly half for 47 per cent) of the global respondents surveyed spent their time researching online on a digital device, such as the smartphone or personal tablet on a weekly basis. Before making their purchases online, a good 56 percent would compare prices for grocery items in like categories, and 54 percent would keep a look out for bargains and promotions on grocery retailers' websites. These activities showed that the online grocery shopper was a discerning customer and out to get the best deal possible. Daly W. Monthly 20N USE A DIGITAL THOFTING LIST PROVIDE FEEDBACK ON SOCIAL MEDIA BROWSE MANUFACTURER'S WEBSITE FOR GROCERY ITEM LOOK UP PRODUCT INFORMATION ONLINE COMPARE PRICES ONLINE LOOE FOR DEALS ONLINE STAD A GROCERY STAILES PROMOTIONAL ADS ONLINE PURCHASE A PRODUCT ONLINE CONDUCT RESEARCH ONLINE 3 21 141 Figure 1: Percentage of time spent on digital devices for activities related to grocery shopping (Nielson Study, 2012) With consumers becoming better informed and digitally savvy, they have become more demanding as their expectations are increasing. As such, genuine responses and generating brand advocacy from loyal customers per cent have turned critical as consumers had have an increasing influence on brand perception through their reviews and ratings on social media. The Nielsen's (2016) survey revealed a rising trend of omni-channel shoppers (41per cent), which meant that these shoppers bought online and offline. Top on their shopping list were grocery food items (82 per cent), fashion (65 per cent) and personal care products (65 per cent). Omni-channel shoppers depended primarily on recommendations from family and friends for new purchases online (29 per cent) and offline (25 per cent). Search engine (12 per cent) and the retailer's website (nine per cent) were the next two influencers for online purchases, whereas print publications (16 per cent) and advertisement in stores (13 per cent) worked in favour of capturing attention to promote offline purchases. Demographics The survey also indicated that Millennials (37 per cent of total shoppers, age 20-34 years old) and Gen- X (43 per cent of total shoppers, age 35-49 years old) were the most prevalent shoppers in Malaysia 5 and many depended on family and friends for recommendations and sites providing good bargains, efficient delivery and a secure payment system for online shopping Seeing that a significant 80 per cent of Malaysians comprising Millennials and Gen-X shoppers, Marry and her Rivervale team wondered how to attract these Millennials and Gen-X shoppers to shop for groceries online at Rivervale regularly. The other consideration was to persuade those Millennials and Gen-X shoppers who only shopped offline for their groceries to consider switching to shopping online for groceries on Rivervale's website. Majority of online shoppers were working executives, parents and housewives. Rivervale have come a long way in the past four years. Initially, Rivervale was targeting at expatriates and expected them to be the early adopters, whilst the local community would adopt it at a slower pace. Instead, it turned out that locals were by far the fastest growing customer segment. Benefits sought The modern grocery retail has evolved and is more than providing basic products to customers. As shoppers are becoming better educated, digitally savvy and more affluent, they have also become more demanding and discerning as they know what they need and want. Food safety and a greater demand for healthy diet have also influenced food choices, and in turn have affected suppliers' and retailers' product lines. There is a need for a holistic shopping experience that emphasises on operational efficiency, quality products and customer satisfaction. To live up to Rivervale's value proposition and address the benefits sought by online shoppers, Rivervale launched a new on-demand service platform, "Rivervale Relay" to stay ahead of the online grocery competition. The Rivervale Relay service would allow customers to buy "tens of thousands of products including hot foods, clothes, electronics, bulky items and more from Rivervale's partner retailers. These products would arrive at the customers' delivery address within an hour upon completion of their order though hot meals would be dispatched faster to avoid spoilage. Marry believes that Rivervale took time to develop a more sustainable and efficient model. Unlike its rivals that have outsourced to third parties for deliveries and use in-store pickers to select products from stores for customers who order remotely, Rivervale owns its supply chain from start to finish. That means that the logistics and supply chain are still under Rivervale's control since the products are kept in its warehouses, and the actual delivery is handled by Rivervale directly Potential growth of online grocery shopping With the proliferation of technology and growth of e-commerce sites, online grocery shopping has gradually increased in Malaysia. Convinced of the growth potential of the online grocery scene in Malaysia, and coupled with a digitally sawy nation, Rivervale has received investment from Success Ventures for growth expansion Competition heats up From a humble beginning that major supermarket retailers took little notice of, Rivervale has grown to be a contender that ABC Mart and Grand Supermarket cannot ignore in the online grocery shopping market segment. Acknowledging that consumers' shopping habits had evolved, ABC Mart and Grand Supermarket started to improve their product offerings and service delivery processes on their online shopping platform. The improvements brought results. ABC Mart's online transactions had gone up about 15 per cent in 2014 compared with the same period in 2014. There were 45,000 active online subscribers in 2014 and this increased to 130,000 subscribers by October 2016. With increasing interest in online grocery shopping, Grand Supermarket, launched its online store Everything4u.my in 2015 with a goal to offering more than 10,000 products online eventually 6 In 2016, one of Rivervale's online main competitor Butterfly launched its business positioning itself as a grocery concierge service. As Butterfly does not have its own inventory of items, the company engages a team of individuals to shop on behalf of its online shoppers. In other words, when a customer orders from Butterfly's website, the customer can buy from Butterfly's partner retailers, such as Guardian, Watsons, Pet Lovers Centre, GNC and even ABC Mart and Grand Supermarket. After selecting the items and putting them into the online baskets, Butterfly will alert its staff, known as personal concierge shoppers, to pick items from the various stores and have them delivered to the customer within the next hour. Customers are charged the shelf price and Butterfly's profit came from sales commissions with the respective retailers. After Rivervale introduced its Rivervale Relay service, Butterfly fired the first salvo by announcing that its customers would enjoy 30-minute delivery from stores that were within close proximity of the customers' delivery address. In turn, ABC Mart upped the ante by launching a mobile app and relaunching a revamped online grocery site with an easier navigation interface and offering further discounts on selected products purchased online. It also launched a "Click and Collect service where orders made online could be collected at selected petrol kiosks. ABC Mart customers also enjoyed rebates on their rewards cards. Marry noted that matching Butterfly's delivery time of 30 minutes is a tall order. With Butterfly being its direct competitor, Marry has wondered if it is a realistic delivery lead time as the company will need to have the products picked, properly packed and delivered to the customer all within 30- minutes of ordering online. Entering into the offensive by matching Butterfly's delivery time may compromise Rivervale's service quality standards. What else can Rivervale offer its customers to enhance their service experience? Rivervale's Response to Competition To stay competitive, Marry and her team see the importance of building quality customer relationships to ensure customer loyalty and retention. Recognizing that shoppers rely on recommendations from friends and family members for new shopping sites and ideas, Marry hopes that Rivervale's regular consumers can become brand advocates and recommend Rivervale to others through positive word of-mouth advertising At the same time, technology is critical in improving customer analytics, order fulfilment and service delivery processes. Investing in supply chain innovation and its delivery operations can improve operational efficiency and hence, better response, such as delivery time to customers. The customer experience as part of its customer experience design initiatives, Rivervale focuses on the service delivery process from the time a customer lands on its website or mobile app, to the time when the delivery man delivers the customers' groceries at his home To strengthen customer loyalty, Rivervale has explored having personalized promotions based on a customer's loyalty to a brand. It has further conducted highly targeted marketing activities, such as giving out product samples to customers who have ordered similar items. This has helped to improve a shopper's overall shopping experience with Rivervale. Investing in supply chain innovation In 2014, Rivervate implemented an industry-leading warehouse management system (WMS) to leverage on the Amazon Web Services (AWS), a secure cloud computing service offered by Amazon.com. Following the implementation of this supply chain innovation, Rivervale's fulfilment capacity increased by more than 50 per cent. 7 Using analytics, Rivervale has developed algorithms to group customers and their deliveries. When a customer goes through the checkout process on Rivervale's website, it shows them delivery timeslots for the next six days. The algorithm then offers a discount to book the same delivery timeslot as another customer who lives in the same vicinity. Peter Chin, Rivervale's vice president of business improvement said, "By efficiently grouping the deliveries, the more deliveries we can do in the same housing estate simultaneously, the more productive we can be". Increasing brand awareness To create brand awareness, Rivervale has engaged in internet advertising using search engine optimization tools, banner advertising on Google and Yahoo, and advertising on Facebook. Marry has planned to advertise Rivervale's services at train stations and on broadcast media such as TV and radio for wider audience reach Challenges Ahead Rivervale's revenue was growing about 20 per cent month on month but the company knows that it cannot rest on its laurels. Marry said, "The culture here is to go to wet markets for fresh food, but we want to get people to trust that we can also give them produce that is even better. Our goal is to be a one-stop shop for grocery". Marry acknowledged that if he wanted Rivervale to be a successful e- retailer like Amazon, Taobao or eBay, Rivervale needed to increase the opportunities for sales conversion and repeat business. To stay ahead of competition, Rivervale must be able to identify new and growing shopper segments and leverage on technology to provide an engaging and seamless shopping experience for customers. However, Marry and his team know that it is easier said than done. Singapore shoppers prefer to shop offline and online at familiar and established supermarkets like ABC Mart and Grand Supermarket. It does not help those new online rivals like Butterfly also wants a slice of the pie by announcing that it can meet a 30-minute delivery time compared to Rivervale Relay's one-hour delivery lead time Resistance to online grocery shopping Despite Rivervale's initiatives to promote the convenience of online grocery shopping, some offline shoppers are hesitant to go online to do their grocery shopping. A common line of argument amongst shoppers is, "How can Rivervale ensure that the meats, vegetables and dairy products will be delivered fresh"? Another comment is, "If I choose to order non-perishables online but buy my milk and meats at the supermarkets, then, I might as well do my grocery shopping at the supermarket at the same time" How can Marry and his team take advantage of Malaysia's urbanised society and persuade busy professionals to shop for groceries online at Rivervale instead of heading to 24-hour supermarkets conveniently located near their homes or offices? How can it convince office workers and professionals who buy their groceries at supermarkets that Rivervale can also deliver fresh produce and bulky items to their homes? As part of its expansion plans, Rivervale has to reach beyond the Millennials and Gen-X customer segments and target new customer segments. Will it be worth Rivervale's time and resources to target consumers who are the baby boomers or silver generation? Managing unhappy customers Whilst Rivervale has worked hard at attracting new customers, it should not neglect its existing customers as well. How can Rivervale remain competitive and ensure customer loyalty and prevent customer churn? The Rivervale team also observes that online shoppers, whilst embracing technology and ecommerce, are also quick to post their feedback on social media, both good and negative. Unfortunately, customers are more likely to complain and post negative feedback online than posting positive feedback when they are happy and receiving good service. A quick look at Rivervale's Facebook page shows customers posting comments about their orders or complaining about late deliveries, missing items or unhelpful staff. This does not augur well for the company as "dirty linen is washed in public". Many customers choose to complain on social media like Facebook instead of sending a private email or contacting Rivervale's customer service hotline directly. It appears that customers tend to think that action will be taken if their complaints are posted on online public portals than if they are taken offline, such as sending a private email to the company. Whilst Rivervale aims to be customer-centric, responding to every complaint can be time consuming and resource draining. Marry needs to think if there is a better way to optimise the time and efficiency of its customer service staff. Attending to complaints all the time can be demoralising to the employee as well. Marry knows that offering good customer experience is key to winning market share. The question is how to achieve that and at the same time, motivate employees and grow the business? As the local supermarket retailing space gets more crowded and the market increasingly saturated, Rivervale needs to evaluate which strategies to adopt in order to grow the business without losing focus of the company's vision and mission, which is to be a major online retailer bringing convenience and happiness to its shoppers.
---
Don't use plagiarized sources. Get Your Custom Essay on
Rivervale Malaysia is an online grocery
Just from $9/Page
Are you busy and do not have time to handle your assignment? Are you scared that your paper will not make the grade? Do you have responsibilities that may hinder you from turning in your assignment on time? Are you tired and can barely handle your assignment? Are your grades inconsistent?
Whichever your reason is, it is valid! You can get professional academic help from our service at affordable rates. We have a team of professional academic writers who can handle all your assignments.
Plagiarism free papers
Timely delivery
Any deadline
Skilled, Experienced Native English Writers
Subject-relevant academic writer
Adherence to paper instructions
Ability to tackle bulk assignments
Reasonable prices
24/7 Customer Support
Get superb grades consistently
Online Academic Help With Different Subjects
Literature
Students barely have time to read. We got you! Have your literature essay or book review written without having the hassle of reading the book. You can get your literature paper custom-written for you by our literature specialists.
Finance
Do you struggle with finance? No need to torture yourself if finance is not your cup of tea. You can order your finance paper from our academic writing service and get 100% original work from competent finance experts.
Computer science
Computer science is a tough subject. Fortunately, our computer science experts are up to the match. No need to stress and have sleepless nights. Our academic writers will tackle all your computer science assignments and deliver them on time. Let us handle all your python, java, ruby, JavaScript, php , C+ assignments!
Psychology
While psychology may be an interesting subject, you may lack sufficient time to handle your assignments. Don't despair; by using our academic writing service, you can be assured of perfect grades. Moreover, your grades will be consistent.
Engineering
Engineering is quite a demanding subject. Students face a lot of pressure and barely have enough time to do what they love to do. Our academic writing service got you covered! Our engineering specialists follow the paper instructions and ensure timely delivery of the paper.
Nursing
In the nursing course, you may have difficulties with literature reviews, annotated bibliographies, critical essays, and other assignments. Our nursing assignment writers will offer you professional nursing paper help at low prices.
Sociology
Truth be told, sociology papers can be quite exhausting. Our academic writing service relieves you of fatigue, pressure, and stress. You can relax and have peace of mind as our academic writers handle your sociology assignment.
Business
We take pride in having some of the best business writers in the industry. Our business writers have a lot of experience in the field. They are reliable, and you can be assured of a high-grade paper. They are able to handle business papers of any subject, length, deadline, and difficulty!
Statistics
We boast of having some of the most experienced statistics experts in the industry. Our statistics experts have diverse skills, expertise, and knowledge to handle any kind of assignment. They have access to all kinds of software to get your assignment done.
Law
Writing a law essay may prove to be an insurmountable obstacle, especially when you need to know the peculiarities of the legislative framework. Take advantage of our top-notch law specialists and get superb grades and 100% satisfaction.
What discipline/subjects do you deal in?
We have highlighted some of the most popular subjects we handle above. Those are just a tip of the iceberg. We deal in all academic disciplines since our writers are as diverse. They have been drawn from across all disciplines, and orders are assigned to those writers believed to be the best in the field. In a nutshell, there is no task we cannot handle; all you need to do is place your order with us. As long as your instructions are clear, just trust we shall deliver irrespective of the discipline.
Are your writers competent enough to handle my paper?
Our essay writers are graduates with bachelor's, masters, Ph.D., and doctorate degrees in various subjects. The minimum requirement to be an essay writer with our essay writing service is to have a college degree. All our academic writers have a minimum of two years of academic writing. We have a stringent recruitment process to ensure that we get only the most competent essay writers in the industry. We also ensure that the writers are handsomely compensated for their value. The majority of our writers are native English speakers. As such, the fluency of language and grammar is impeccable.
What if I don't like the paper?
There is a very low likelihood that you won't like the paper.
Reasons being:
When assigning your order, we match the paper's discipline with the writer's field/specialization. Since all our writers are graduates, we match the paper's subject with the field the writer studied. For instance, if it's a nursing paper, only a nursing graduate and writer will handle it. Furthermore, all our writers have academic writing experience and top-notch research skills.
We have a quality assurance that reviews the paper before it gets to you. As such, we ensure that you get a paper that meets the required standard and will most definitely make the grade.
In the event that you don't like your paper:
The writer will revise the paper up to your pleasing. You have unlimited revisions. You simply need to highlight what specifically you don't like about the paper, and the writer will make the amendments. The paper will be revised until you are satisfied. Revisions are free of charge
We will have a different writer write the paper from scratch.
Last resort, if the above does not work, we will refund your money.
Will the professor find out I didn't write the paper myself?
Not at all. All papers are written from scratch. There is no way your tutor or instructor will realize that you did not write the paper yourself. In fact, we recommend using our assignment help services for consistent results.
What if the paper is plagiarized?
We check all papers for plagiarism before we submit them. We use powerful plagiarism checking software such as SafeAssign, LopesWrite, and Turnitin. We also upload the plagiarism report so that you can review it. We understand that plagiarism is academic suicide. We would not take the risk of submitting plagiarized work and jeopardize your academic journey. Furthermore, we do not sell or use prewritten papers, and each paper is written from scratch.
When will I get my paper?
You determine when you get the paper by setting the deadline when placing the order. All papers are delivered within the deadline. We are well aware that we operate in a time-sensitive industry. As such, we have laid out strategies to ensure that the client receives the paper on time and they never miss the deadline. We understand that papers that are submitted late have some points deducted. We do not want you to miss any points due to late submission. We work on beating deadlines by huge margins in order to ensure that you have ample time to review the paper before you submit it.
Will anyone find out that I used your services?
We have a privacy and confidentiality policy that guides our work. We NEVER share any customer information with third parties. Noone will ever know that you used our assignment help services. It's only between you and us. We are bound by our policies to protect the customer's identity and information. All your information, such as your names, phone number, email, order information, and so on, are protected. We have robust security systems that ensure that your data is protected. Hacking our systems is close to impossible, and it has never happened.
How our Assignment  Help Service Works
You fill all the paper instructions in the order form. Make sure you include all the helpful materials so that our academic writers can deliver the perfect paper. It will also help to eliminate unnecessary revisions.
2.      Pay for the order
Proceed to pay for the paper so that it can be assigned to one of our expert academic writers. The paper subject is matched with the writer's area of specialization.
3.      Track the progress
You communicate with the writer and know about the progress of the paper. The client can ask the writer for drafts of the paper. The client can upload extra material and include additional instructions from the lecturer. Receive a paper.
4.      Download the paper
The paper is sent to your email and uploaded to your personal account. You also get a plagiarism report attached to your paper.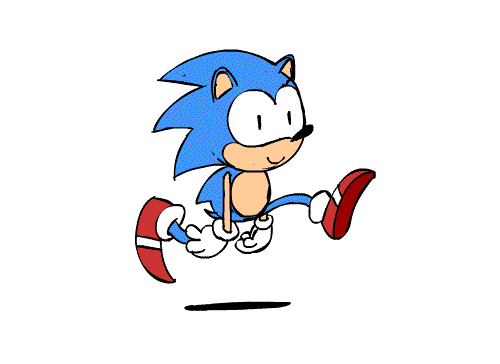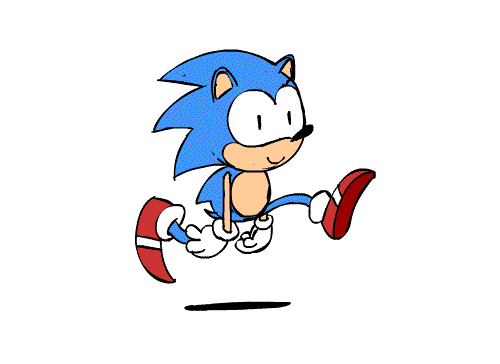 PLACE THIS ORDER OR A SIMILAR ORDER WITH US TODAY AND GET A PERFECT SCORE!!!
---